Leadership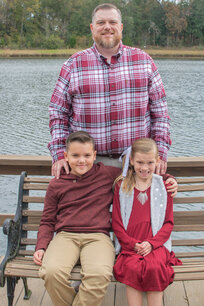 Bro. Adam Mulliner – Family Ministries Elder
Brother Adam has served in ministry for nearly 15 years as an associate pastor and youth minister and he holds a Master of Arts in Christian Studies from the Baptist College of Florida. Brother Adam knew at an early age that the Lord had called him into the ministry, as so upon graduation from high school, he began his studies. Brother Adam currently serves as the Elder of Family Ministries with Reformation Church. He leads our children on Wednesday nights in Reformation Kids. He has a strong desire to teach families the importance of their role in worship, starting in the home with the parents leading the children. Brother Adam has two children Peyton and Lucy.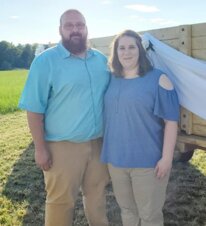 Bro. George Rouse - Administrative Elder
Brother George has spent many years serving in various roles in the churches he has attended. He and his wife Melody have three children Sarah, Rebekah, and Leah. Together, the Lord has called his family into foster care, and they have provided care for nearly 10 children over the past 3 years. George has been a part of Reformation Church from the start and was a vital part of bringing this vision to light. The Lord has called George to serve as an Elder for Reformation Church and so George has used his talents and knowledge to help shepherd the members of the congregation.

Bro. Johnnie Chavers - Church Plant Elder
Brother Johnnie serves as an Elder and church planter for Reformation Church. Upon his salvation, the Lord gave Johnnie a hunger and thirst for the gospel that led him into the ministry. Johnnie's desire has been to plant a church that plants churches. He was one of the original founders of Reformation Church and has seen his desire come to fruition as he and a select group of members has been sent out to plant another church. Brother Johnnie and his wife Kylee have four children Kaden, Nathan, Ember, and John Christian. Together, the Chaver's family has been called into foster care and currently have two young foster children.