Leadership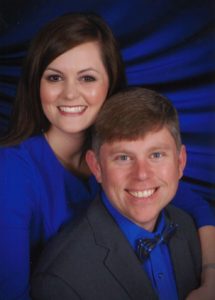 Bro. Benji Johnson – Pastor/Teacher
Bro. Benji Johnson is the founding pastor of Reformation Church. He, and liked minded believers, sought to start the church out of a need for a true biblical representation of the body of Christ. His vision for the membership of Reformation Church is to imitate Christ by being disciples who make disciples. Bro. Benji's passion is revealing the truth of scripture through expository preaching. He is committed to delivering God's word line upon line and precept upon precept in order that God's people may receive the full counsel of God. He has earned a Bachelor's in Ministry and a Masters' in Christian Studies from the Baptist College of Florida. He and his wife, Haley, have six children and also serve the Lord as foster parents through the Alabama Baptist Children's Home.


Bro. Josh Wilhoit- Music
Josh began serving as worship pastor at Reformation Church in November of 2017. He graduated from the Baptist College of Florida in December of 2015, earning a Bachelor's of Music in Contemporary Worship. He and his beautiful bride, Melissa, have six children, four of which were adopted through foster care. Josh and Melissa are committed to serving the Lord through fostering. Josh is committed to making the cross of Christ a continual theme in corporate worship and believes that a clear picture of the gospel and a high view of God must be present as we worship together. Josh enjoys sports and outdoor activities such as kayaking, fishing, freediving, and disc golf.